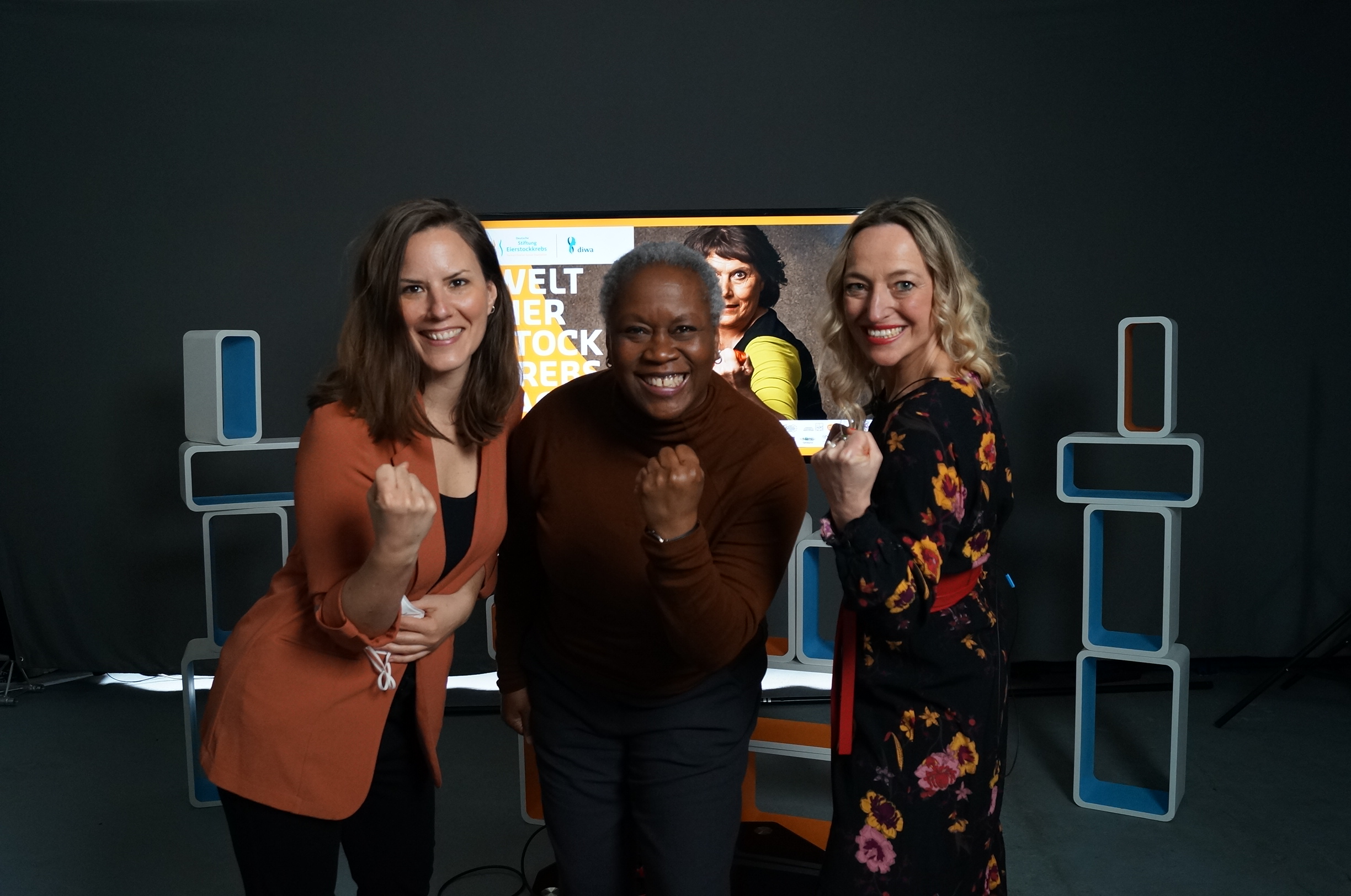 Past years the focus of the world ovarian cancer day has been on the topics singing, writing, painting and dancing. This year, contributors want to shed light on theatre as the artform of choice. Participants, actors and actresses from all angles of theatre and theatre therapy present themselves and give exciting insights.
In the moment the longing for expression like in theatre is growing, where closeness, spontaneity and trust are fundamental.
"At the beginning ovarian cancer is often times a drama. We want that patients become actresses and actively take part and change the play that is life.", says Prof. Sehouli. All these qualities of theatre are to be remembered during times of a pandemic. We can look forward to its return. Meanwhile, we can lean of theatre as cultural institution of immense significance and how it can help to cope with illness and talk about tabooed issues.