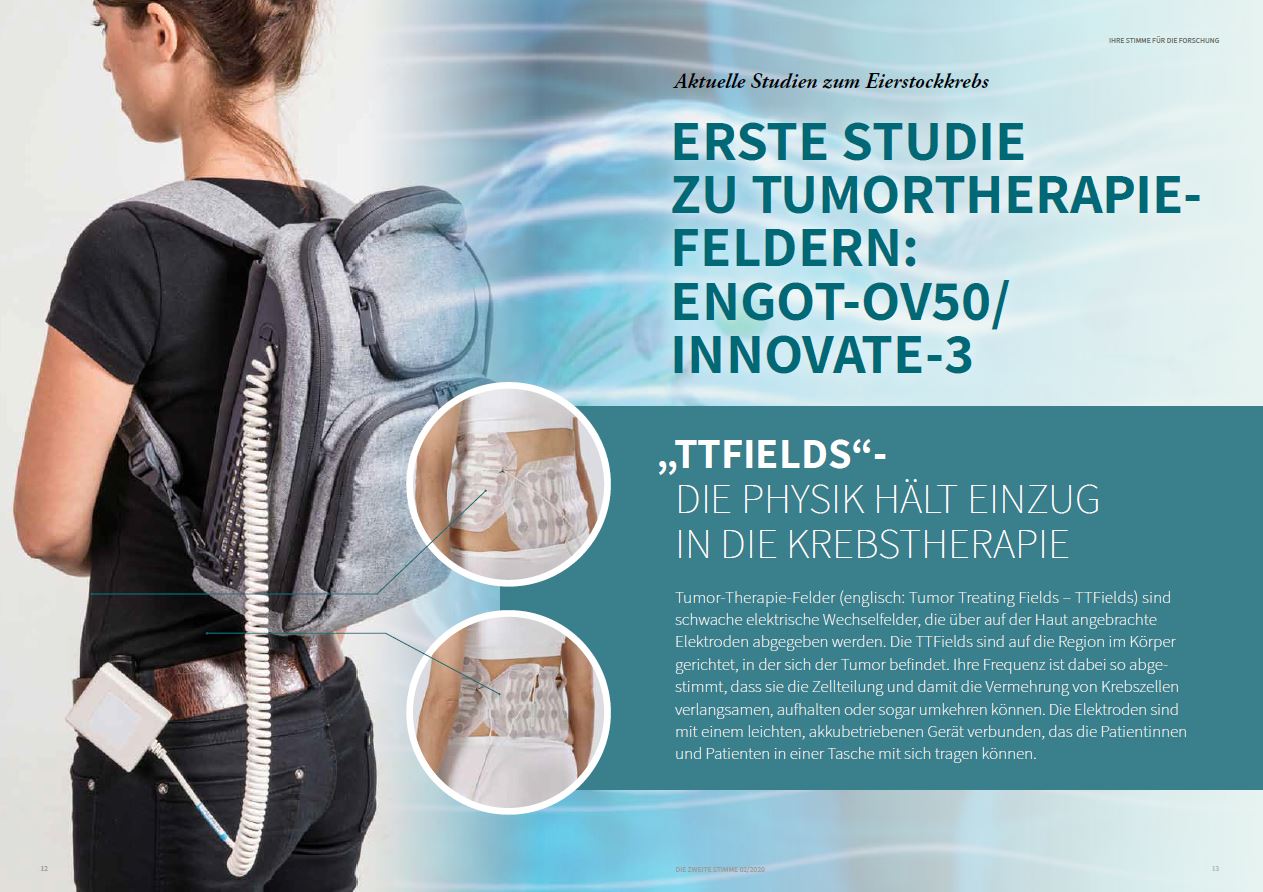 "TTFields"- physics finds its way into cancer therapy
Tumor Treating Fields are weak alternating electrical fields, which are transmitted via electrodes placed on the skin. The ttfields are targeted at regions of the body where the tumour is. Their frequency is edited and coordinated, so that they can slow cell division, multiplication, stop or even reverse the process.
The elektrodes are connected to a light, battery powered device, which patients can carry around with them.