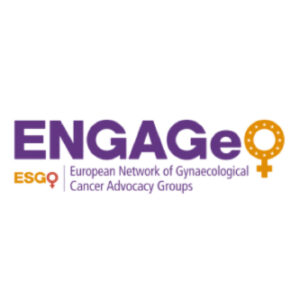 About ENGAGe:
Established in 2012, the European Network of Gynaecological Cancer Advocacy Groups is an ESGO network of European patient advocacy groups representing all gynaecological cancers (particularly ovary, endometrial, cervix, vulva and rare cancers).
ENGAGe objectives:
Facilitate the development of national gynaecological cancer patient groups in Europe and to facilitate networking and collaboration between them.
Disseminate information and share best practices to empower patient groups and improve the quality of care across Europe.
To increase patient representation in ESGO activities by education on current research and health policy.
To advocate patient care policies practices and access to appropriate care at both national and European levels.
To educate patient groups, health professionals, the public and health decision makers.
Website: