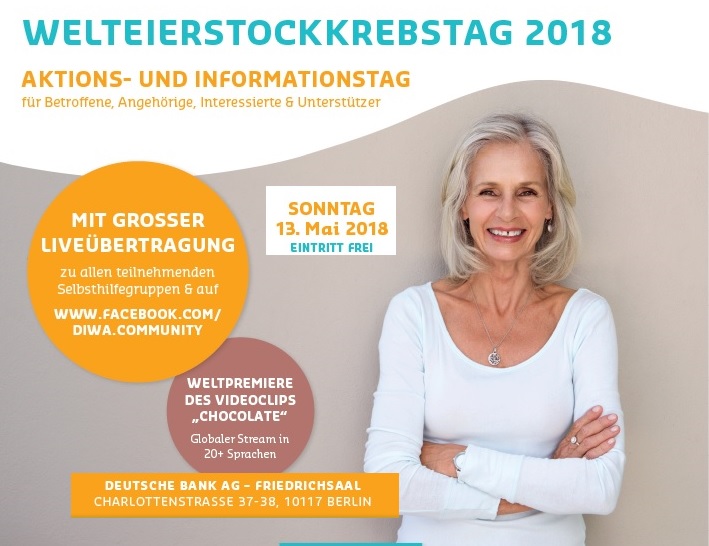 For the first time, the German Ovarian Cancer Foundation is organizing a big event and information day to mark World Ovarian Cancer Day.
The event will take place in Berlin, in the Friedrichsaal of Deutsche Bank, Charlottenstr. 35.
From 10 a.m. to 2 p.m. there will be a large, colourful information event with great lectures, discussions and contributions. This will be followed by the demonstration "Writing against ovarian cancer" at Gendarmenmarkt.
The complete programme can be found here. Program of the World Ovarian Cancer Day Programm Welteierstockkrebstag